You are powerful. You can change thousands of lives. You can spread your personal energy throughout your company and community and make good things happen. You can be a strong factor in creating or improving your "safety culture" or any part of the culture you belong to (in this context culture means the actions and beliefs of a social group).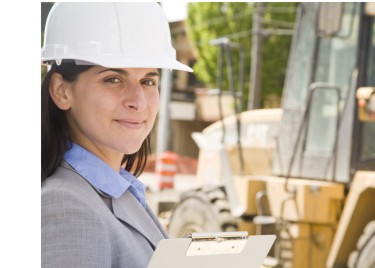 This potential you have can vary in its influence depending on how much you use it. But don't make the mistake of thinking how YOU act makes little difference-especially if you are a leader.
I have worked with many men and women who have dramatically improved a culture through their personal power. Of course, they enlisted the help of colleagues, but even then they did that through their enthusiasm, warmth, vision and fun-loving spirit. Here are three ways YOU can have the same effect on people and improve your influence as a safety leader:
One:
Smile Often: No, don't walk around with a silly grin on your face. But do make it a habit of often smiling and practice it. When people see you coming they should be happy about it. You don't need to be stern and reserved to be a powerful leader. Even great leaders who dealt with serious and stressful situations such as Mother Teresa and Mahatma Gandhi were usually upbeat and smiled a lot. Smiling gives a boost to the spirit–no matter where you live or what you're dealing with!
Two:
Show Enthusiasm: If you're not excited about your safety and health program, how do you expect the people you lead to get excited about it? Here's the tough part; it's hard to fake enthusiasm. You need to regularly think about how much your contribution is making a difference in other people's lives. Keep this in mind–you are saving other humans from pain and suffering–perhaps even death. As a safety leader and speaker, I remind myself regularly that what I'm doing is a wonderful service to my fellow humans. It makes me feel good and gives me an energy boost.
Three:
Have Fun: Every time it's studied "having fun at work" is shown to improve performance. (Fun is not the same as play. Fun in this context is energetic enjoyment.) Southwest Airlines has made having fun part of their business model. Note: they have one of the best safety records of any major airline. So try to "make safety fun." Start with YOU and work on enjoying your life more. Read about it. There are plenty of well-written books on the subject.
If you'd like to learn more ways to stay inspired and increase your power as a safety & health leader then check out my column in Safety & Health Magazine "All About You."